So Sad! Davido's Photographer, Fortune reportedly dead
So Sad! Davido's Photographer, Fortune reportedly dead. Singer Davido's personal photographer, Fortunate Umunnane Aka Fortune shotz was reported dead this night various serious
Reports gathered that Fortune reportedly lost his life after he drowned at a location in Lagos on Tuesday.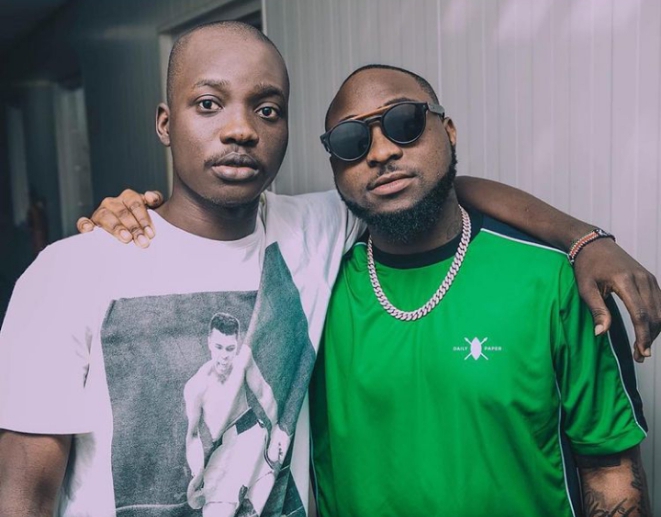 Twitter user, Dianacoco_ took to her account to mourn the late photographer.
"Davido photographer Fortune is dead, Jesus Christ 💔💔💔💔. I'm heartbroken, he's my friend 😭💔💔💔💔💔💔I'm sooooo shocked right now , wtf😭😭😭😔😔😔😔💔💔💔💔He shouldn't have been fortune God , he's so hardworking, very ambitious he worked so hard to gain the spot he achieved like wtf😭😭😭😭💔💔💔💔💔💔💔💔This one is paining me because he is someone I know so well, guy 😔😔😔💔💔💔", she wrote.
Also Check :
See reactions from Neitizens below ;
@etinosaofficial: Death will eventuallycome to everyone. It is not a Davido thing. Fortune had also reached out to me through then Peruzzi DJ to be my photographer. Stop roping a poor Davido who is also grieving into your useless propaganda. You all should be pointing fingers at the genius who planned life to be this way that one by one every friend, every family member, every one you care about will die♥♥♥♥♥
@arinze_columbus: Make una no de do all these things bloggers, he is not only Davidos personal photographer, he also takes Wizkid and Burna. Better still Popular Photographer Fortune is Dead. May his soul rest peace
@theboy_v3ega: Something is wrong here. Why davido guys Dey die like this. This is like the 3rd or 4th time just in one year. RIP but something need to be done with this death stuff.
@officialastic: Why tag this guy to davido gossip? He shoots for everyone common
@kennydiddy: How many people do fall for that 30BG…everything no be natural ooh. Make them look into am
@youngod_gram: He shoots for everyone una too de disturb David u no de ever post better tin